Introduction to GBA Plus
Service delivery and operations
Service delivery includes activities focused on serving Canadians; everything from the design of delivery models, to direct interaction with the public.
GBA Plus is often mistakenly viewed as relevant to the social policy sectors, but it can also be applied in highly operational sectors, including, for example, military and defence, border management, corrections and other public security sectors.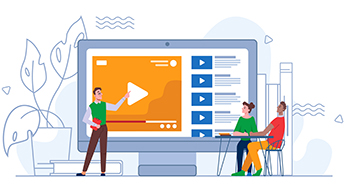 The optional module, Building a framework to support GBA Plus in your organization, is a case study that illustrates how GBA Plus can be applied in an operational setting. When used in the context of developing human resources and diversity strategies, it can assist in analyzing systemic issues which may be affecting the make-up of certain sectors or workforces. Take a few minutes at the end of the course to review this case study.
Ensuring accessibility and meeting the needs of the client population are key considerations. Some questions to consider for incorporating GBA Plus in service delivery and operations are:
What are the characteristics and factors of the population that a program or service intends to address?
Is there diversity among those delivering a service directly to the public? Could this affect how a service is perceived by the public, or how it serves the public's needs?
Do all people have equitable access to the program or service? If not, what are the barriers to access?
Is training available to those delivering services to ensure they are sensitive to the needs of all people?
Have diverse perspectives been considered in developing an operational plan or a delivery model?
Here is an example of how GBA Plus is being applied to service delivery and operations:
Safer and Stronger Canada at Home and in the World