A year in review 2018-2019
Canada's Strategy to Prevent and Address Gender-Based Violence
© Her Majesty the Queen in Right of Canada (2019)
ISSN 2562-7252
Women and Gender Equality Canada works to advance gender equality through an intersectional gendered lens. Working in partnership with key stakeholders, including civil society organizations, labour groups, the private sector, other orders of government, and First Nations, Inuit and Metis peoples, the Department actively promotes the inclusion of all people in Canada's economic, social, and political life. The Department for Women and Gender Equality works to uphold its mandate to advance gender equality by performing a central coordination function within the Government of Canada by developing and implementing policies, providing major funding of grants and contributions, delivering programs, investing in research, and providing advice to achieve equality for people of all genders, including women.
Minister's message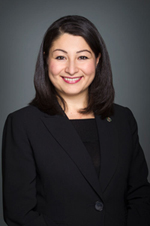 I am pleased to present the second annual report on It's Time: Canada's Strategy to Prevent and Address Gender-based Violence, outlining our progress and latest achievements.
Gender-based violence (GBV) is one of the most pervasive, deadly and deeply-rooted human rights violations of our time. It's also preventable. That's why, in 2017, the Government of Canada took action by launching the first ever federal strategy of its kind on gender-based violence, which takes a whole-of-government approach informed by grassroots activism and feminist action.
We've done this at a time when women, men, and people of all gender identities and expressions have stood together to say, #MeToo, #TimesUp, and ultimately, "enough" of the violence and harassment that so many people experience. A time when these instances of violence can—and often do—go unreported or risk being dismissed as "unfounded" when they are brought forward.
Ending GBV is a key Government of Canada priority. With the leadership and support of a feminist Prime Minister and Government, we have made concrete gains during the last two years to end GBV and protect those who are most vulnerable to it: women, girls, and LGBTQ2 individuals. Since 2017, we have undertaken research to strengthen our understanding of GBV and made changes to our laws to better define the impacts of family violence in the Divorce Act, clarify when consent can be given, enhance victim safety, toughen criminal laws on intimate partner violence, and ensure federally regulated sectors provide equal pay for equal work.
Under the strategy, we have committed over $200 million to expand and align federal efforts against GBV. Since 2017-18, over $80 million has been invested over 80 projects to prevent GBV and support diverse survivors and their families. We've done this while improving the way we fund organizations by offering longer-term, predictable, reliable funding for up to five years at a time, and with the additional support of an historic $100 million investment in capacity building for women's organizations to ensure their work can continue and grow. For the first time in history, Budget 2019 also announced $20 million over two years to help address the unique needs and persisting disparities among LGBTQ2 Canadians by investing in capacity building and community-level work of Canadian LGBTQ2 service organizations.
Additionally, by collaborating across all levels of government, including with provincial and territorial governments and between multiple departments and agencies, we have pooled our resources to enhance our ability to support those affected by GBV in communities across Canada. This coordination and shared resources has resulted in significant gains in the work to prevent GBV.
Some of these notable collaborations have led us to develop specialized training for the Royal Canadian Mounted Police; target cyberviolence; find solutions to prevent harassment in the workplace; and establish the Canadian Human Trafficking Hotline. We've also taken steps to prevent teen dating violence; break down the intersectional risks to women living with disabilities; raise awareness of online child sexual exploitation and equip health and allied professionals to respond to GBV. Safer campuses are also at the forefront, with an advisory council of experts helping to draft a Framework to Address Gender-Based Violence in Post-Secondary Institutions.
The Government of Canada is also reinvesting in research so we can better understand how GBV takes root in the places we live, work, study and play, and how the most vulnerable become targets of violence. In December 2018, we launched the GBV Knowledge Centre, which includes an innovative online community and platform where information about GBV research and projects is compiled into a searchable database. The platform facilitates collaboration between thousands of voices in research, policy and advocacy to study and understand GBV and to share resources and best practices.
We have also heard from survivors about the critical importance of shelters and housing. At least 4,000 new or repaired shelter spaces are under construction as part of the Government of Canada's National Housing Strategy to support survivors of GBV, and 5,800 shelter spaces were created and/or renovated through Budget 2016 investments in shelters and transition houses for victims of family violence. The Government has also committed that at least 33% of the National Housing Strategy investments will support projects that specifically target the unique needs of women, girls, and their families, such as targeted research on women's housing needs, improved affordable housing options, and increased shelter space.
Nowhere do we feel GBV's impact more sharply than in the loss of Indigenous women, girls, and LGBTQ2 people, who face the highest rates of violence. In 2016, the Government of Canada launched the National Inquiry into Missing and Murdered Indigenous Women and Girls. Throughout this painful but necessary process, we have taken early steps to address recommendations from the Inquiry, including by creating the Missing and Murdered Indigenous Women and Girls Commemoration Fund to support healing by honouring lost loved ones. With the presentation of the Inquiry's final report on June 3, 2019, we remain committed to ending this national tragedy.
Public commemoration and engagement are powerful tools to promote healing. That's why we continue to seek culturally relevant opportunities to highlight the urgency of eliminating gender-based violence. In June 2019, Canada hosted Women Deliver, one of the largest-ever global gatherings on gender equality. At that moment, we also announced a $300 million investment in The Equality Fund to support women's rights organizations in Canada and around the world with partners that include the Canada Women's Foundation and Community Foundations of Canada. Together, with these partners and many others, we are working to ensure the sustainability of the women's movement so that the gains we make become enshrined in our future. But it's not up to governments or civil society organizations alone: parents, teachers, employers, leaders in technology, journalists, and individuals from all walks of life can help reach this goal.
We have also partnered with the Canadian Football League to promote GBV awareness at sporting events, and engaged men and boys in consultations to include them in the conversation on gender inequality and GBV. And at the end of this year, we will mark a somber commemoration of the 30th anniversary of the 1989 École Polytechnique massacre in Montreal, where 14 women died simply for being women. Our actions matter, including our remembrance and reflection. We are all part of the change.
This year we have made many important strides towards ending gender-based violence, and I encourage everyone to explore the full breadth of activity captured within this annual report. But there is still much work to be done. I thank everyone who has helped and continues to help us in our efforts. In particular, thank you to the members of my Advisory Council, whose expert insights have been, and continue to be, indispensable to ensuring government policies and actions reflect and address the full range of complexities posed by GBV. Thank you also to colleagues across departments and partners across the country who continue to make this a focus of their work. The Government of Canada will remain a steadfast partner in this work.
Finally, I especially want to acknowledge and thank the many survivors and advocates for their courage and determination to end gender-based violence.
We know it will take time to reach our vision and create long-lasting change. But we will continue to work together because gender-based violence has no place in our society, and it's well past the time for change.
The Honourable Maryam Monsef, P.C., M.P.
Minister of International Development and Minister for Women and Gender Equality
2018-2019
A Year in Review
In 2017, the Government of Canada launched It's Time: Canada's Strategy to Prevent and Address Gender-Based Violence, the first federal strategy of its kind.
The Strategy is a whole-of-government approach to ending GBV that coordinates all federal efforts and complements the work of provincial and territorial governments. Experts, advocates, and most importantly, survivors, continue to be consulted on its implementation and monitoring to ensure the Strategy remains responsive to the distinct and diverse needs of those affected by GBV, the majority of whom are women, girls and members of the LGBTQ2 community.
Over the past year, this whole-of-government collaborative approach has helped the Government of Canada meet survivors' needs and strengthen access to necessary resources, including access to shelter and housing, health care, counselling, support within the legal and justice systems, education, employment, and information. Understanding the unique challenges for underserved, at-risk, and distinct populations—such as Indigenous women, youth, LGBTQ2 and military personnel, to name a few—has been a priority for the Government, subsequently resulting in the provision of creative and practical solutions to best serve these diverse communities.
This annual report is a record of the priorities, results, and achievements of the Strategy's second year. It also reiterates the Government of Canada's commitment to the prevention and elimination of GBV. Last year resulted in additional resources to improve the Strategy and extend its reach. Budgets 2018 and 2019 reaffirmed the Government's commitment to gender equality with investments that include the development of a government-wide Gender Results Framework to outline goals and to record progress and results, as well as providing increased access to gender and diversity research.
Formal reporting on performance measurement indicators and outcomes can be reviewed in the 2018-19 Departmental Plan. Readers may also refer to the 2017-18 Annual Report on the Strategy, which is posted on the GBV Knowledge Centre's online platform.
GBV remains a significant barrier to achieving gender equality. In this annual report, you are invited to follow the progress made over the past year and see how solutions have begun to take root. Although GBV is far from being eliminated, the Government of Canada has signalled, through this Strategy, a lasting promise to deliver clear results and actions for much-needed change.
It's Time to Acknowledge - Who is affected by Gender-Based Violence?
While violence affects people of all genders, ages, religions, cultures, ethnicities, geographic locations, and socio-economic backgrounds, some populations are more at risk of experiencing violence because of historic oppressions, such as racism, sexism, homophobia, transphobia and ableism. Populations more at risk of GBV include women and girls, Indigenous Peoples, LGBTQ2 and gender non-binary people, racialized people, those living in northern, rural, and remote communities, persons with disabilities, newcomers to Canada, children, youth, and seniors. The intersection of any two or more risk factors compounds a person's risk and vulnerability to violence.
The negative effects of GBV reach far beyond the individuals who directly experience it. Violence can have long-lasting and negative health, social and economic effects that span generations, often leading to cycles of violence and abuse within families and sometimes whole communities. GBV holds us all back.
To enhance and expand the GBV Strategy, the Government also committed additional investments in 2018 that focus on:
Preventing teen/youth dating violence;
Enhancing bullying and cyberbullying prevention initiatives;
Equipping health and allied providers with the trauma- and violence-informed care skills they need to help those affected by GBV;
Enhancing support to combat child sexual exploitation on the Internet;
Expanding the Gender-Based Violence Program through additional funding for organizations that support those at highest risk of experiencing violence;
Reviewing nearly 30,000 sexual assault cases that were classified as 'unfounded' within Royal Canadian Mounted Police investigations; and
Supporting Sexual Assault Centres near Canadian Armed Forces locations.
Addressing GBV remains a key priority for the Government of Canada. While substantial progress has been made, there are ongoing concerns with increasing rates of online child sexual exploitation and other technology-facilitated violence; human trafficking, violence against Indigenous women and girls; violence and harassment against LGBTQ2, non-binary and racialized people; and violence against older women. Furthermore, we recognize the need to address and prevent the most extreme form of GBV perpetrated against women and girls, which is gender-based homicide.
The Government has concentrated its actions under the three pillars of the Strategy, namely, (1) preventing GBV, (2) supporting survivors and their families, and (3) promoting responsive legal and justice systems.
Only by working together will we succeed in ending GBV. Through the Strategy, the Government of Canada continues to build on work already under way and help set the foundation for change—because It's Time.
In 2020, the United Nations Commission on the Status of Women (UNCSW) will mark the 25th anniversary of the adoption of the Beijing Platform for Action (BPfA), which calls for action in twelve areas of critical concern, including violence against women. In 2019, Canada conducted a comprehensive national review of the progress made, and challenges encountered, in its implementation of the BPfA. Canada's National Report, and those of other UN Member States, will feed into a global synthesis report that UN Women will present during the 64th Session of the UNCSW, taking place in March 2020. This meeting will be an opportunity for a global review and appraisal of the implementation of the BPfA, and for Member States to consider trends, achievements, and remaining gaps and challenges, to accelerate implantation at the national level.
Gender budgeting is a foundational element of the Government's efforts to improve equality in Canada. Although the Government has been using Gender-based Analysis Plus (GBA+) in the development of policies and programs for over two decades, it has prioritized and reinvigorated this commitment in recent years. Changes put in place since 2015 are designed to ensure an ongoing focus on gender equality. The Government will continue to strive to improve the quality of data that informs GBA+ across departments.
The Canadian Gender Budgeting Act was passed by Parliament in December 2018, enshrining the Government's commitment to decision-making that takes into consideration the impacts of policies on all Canadians in a budgetary context.
The Gender-Based Violence Knowledge Centre
The GBV Knowledge Centre acts as the focal point of It's Time: Canada's Strategy to Prevent and Address Gender-Based Violence (the Strategy) and is responsible for the coordination of the Strategy, research, reporting on progress, and knowledge mobilization. Coordination among federal departments and agencies and alignment with the initiatives of Provincial and Territorial governments is critical to the success of this whole-of-government federal Strategy.
The goal of the GBV Knowledge Centre is to be a trusted source for reliable data and knowledge products to support the evidence-based decisions required to prevent and address GBV. To this end, Canada needs high-quality, reliable and consistently collected data on GBV. This year, Women and Gender Equality Canada and Statistics Canada continued collaborating on three national surveys that will establish baselines of the prevalence of different forms of GBV within different populations, provide a deeper understanding of GBV in Canada, and measure tangible progress towards preventing and addressing GBV over time.
The Survey on Safety in Public and Private Spaces will provide a broad view of GBV in Canada. Data were collected in 2018, and will be released in the fall 2019.
The Survey on Individual Safety in the Postsecondary Student Population examines GBV in postsecondary school-related settings. Data for this survey are being collected in the provinces between February and June of 2019; a study examining the possibility of doing the same in the territories is in progress.
The Survey on Sexual Misconduct in the Workplace is in development and will help to provide a better understanding of GBV in the workplace. The survey will begin to collect data in 2020.
To truly understand the lived experiences of survivors and how to engage individuals and communities in efforts to end GBV, qualitative and policy research is also needed. Contracts were awarded this year to address specific research needs related to engaging men in advancing gender equality, and understanding female genital mutilation/cutting (FGM/C) in the Canadian context. To address a broader range of issues, a call was also launched this year for research proposals related to gender equality and GBV, including a specific interest in Indigenous-led and co-created research to help address needs identified by Indigenous communities. The Department is committed to working with First Nations, Métis, and Inuit partners to support community-driven, distinctions-based approaches to collecting data on GBV. For example, a feasibility study is under way with the First Nations Information Governance Centre regarding GBV research in First Nations communities.
Women and Gender Equality Canada is also engaging academics and other researchers to conduct data collection, analysis and knowledge synthesis to support the Strategy. For example, Women and Gender Equality Canada is leading public opinion research related to GBV and gender equality, which will provide baseline data that can inform public awareness initiatives as well as future research. These pioneering studies are helping us learn more than ever before about how people feel toward gender equality and GBV, and this unprecedented tracked data will give us a good picture about where we are now, where we should go, and in time, where we have come from as we measure our progress.
Another important function and focus of the GBV Knowledge Centre is to provide opportunities for researchers, stakeholders, and service providers working to end GBV to connect, share evidence, and access relevant and up-to-date information: this is what is referred to as "knowledge mobilization." As part of the knowledge mobilization activities being undertaken by the GBV Knowledge Centre, in December 2018 Minister Monsef unveiled the GBV Knowledge Centre's online platform. This online tool compiles resources and research into a single platform providing information on federal funding opportunities related to GBV and searchable databases that bring together existing data, evidence, and federal initiatives on GBV. The platform also includes key information and initiatives in provinces and territories, as well as information on resources available for those affected by GBV.
From its launch on December 10, 2018 to April 30, 2019, the online platform was visited close to 9,000 times. About half of the users accessed the platform through a search engine while the other half used direct referrals from other websites or social media channels. The three most-viewed pages were:
The GBV Knowledge Centre continually works to improve its ability to provide timely, relevant, and evidence-based information to those working to end GBV. Be sure to visit the online platform for federal funding calls, project announcements, and updated GBV information and research findings, and check back as the platform evolves even further in the months to come.
Pillar I: Preventing gender-based violence
Prevention by addressing root causes and understanding risk factors is the most effective way to end GBV and its devastating effects. There are many forms of violence that require tailored solutions, including careful research and consideration of diverse needs.
GBV is primarily rooted in gender inequality and is greatly influenced by sexism, racism, classism, ableism, homophobia, transphobia, colonialism, and other forms of oppression. It is further exacerbated by social and economic power imbalances, gender inequalities and outdated societal gender roles and norms.
Having conversations about gender equality, healthy relationships, and appropriate boundaries will help lay the foundation for preventing GBV, particularly among at-risk and vulnerable populations. Raising awareness about the causes and consequences of GBV, as well as what constitutes toxic behaviours and attitudes, will also help stop perpetuating beliefs that contribute to GBV.
Early prevention
Effective programs are needed to help families, children, youth, and adults, including men and boys, form respectful relationships throughout their lives. The links between child maltreatment and adult experiences of intimate partner violence are well established. In 2014, almost half of women who reported experiencing intimate partner violence in the past also reported being physically or sexually abused in childhood. Boys exposed to this type of violence are also more likely to be arrested for violent crimes in adolescence and adulthood.
The Government of Canada investments in this area include the Public Health Agency of Canada's Preventing Child Maltreatment through Parenting Support Programs initiative, which funds organizations to help build the evidence base of "what works" in the prevention of child maltreatment. This initiative highlights programs that teach positive parenting, suggest alternatives to harsh discipline, encourage stronger family attachments, and promote parent-child involvement. McMaster University has received funding under this initiative to lead a project entitled Promoting Healthy Families: A Canadian Evaluation of Triple P – The Positive Parenting Program. Findings from this five-year project are expected in 2023.
Engaging children and youth
Further illustrating the need to understand the roots of violence, attitudes around gender equality are often formed during adolescence. To shape positive attitudes or counteract social 'norms' that tolerate violence, it is important to have conversations with youth. Youth awareness campaigns have been proven to be most effective when they are co-created, led by other young people, include social media, have sophisticated messaging, and resonate with lived experiences.
To foster conversations with youth, the Government has launched National Conversations on Gender Equality with Young Canadians. The initiative will engage youth in a dialogue about behaviours and attitudes that perpetuate gender inequalities and work with youth to develop ideas, solutions and actions to support social change towards a more inclusive society. The initiative has two streams, a national stream and an Indigenous stream, both of which will co-develop engagement strategies and activities with youth.
Adolescence is also a key time to provide young people with the knowledge and skills to develop healthy relationships that are free from violence and abuse. These skills and behaviours can pave the way for healthy relationships throughout life. In the wake of the #MeToo movement, there has been an increase in police-reported cases of sexual assaults where the perpetrator was a youth.
The Public Health Agency of Canada's Preventing Teen/Youth Dating Violence initiative supports the development, delivery and testing of innovative programs to promote healthy relationships and prevent dating violence in both school and community settings. This investment will help to build an evidence base of effective programs by investing in intervention research to measure and assess changes in knowledge, attitudes and behaviours, while also identifying what works, for whom and in which settings. Through this initiative, the Public Health Agency of Canada provided funding to support 22 projects focused on preventing teen and youth dating violence in 2018-19.
Addressing technology's role in gender-based violence
An increase in the use of technology has also correlated with an increase in technology-facilitated violence, including cyberbullying, cyberstalking, and online child sexual exploitation. Young girls and vulnerable populations are at higher risk of experiencing these types of violence as well as all other forms of violence. While work is being done to address these threats, there is a need for national awareness campaigns and opportunities to share knowledge so that frontline service providers have the tools and resources they need to address and prevent technology-facilitated violence.
In this regard, Public Safety Canada's Online Child Sexual Exploitation Awareness initiative addresses the recent and ongoing increases in technology-facilitated violence. The Children of the Street Society in British Columbia, have received funding for a project that will include the development of five prevention workshops to raise awareness of online child sexual exploitation, to be delivered more than 300 times. Efforts will be directed at schools, community groups, and service providers working with children and youth. The awareness campaign will be implemented in 2019-20.
While bullying is not a new phenomenon, the widespread adoption of new communication technologies— including smartphones and their apps, social media platforms, and multiplayer online games—have enabled the migration of bullying into digital spaces. Although there are similarities between traditional bullying and cyberbullying, the latter allows for anonymity, increased social dissemination, and greater accessibility to victims. Coupled with the lack of supervision in online spaces, cyberbullying can go unnoticed and undeterred, and like traditional bullying, can have devastating effects. Public Safety Canada's Preventing Bullying and Cyberbullying initiative was launched in 2018. As part of this initiative, a public opinion research survey has been conducted with parents and youth, and two research reports are in development. The research reports will provide: (1) a comprehensive scan of programs designed to address cyberbullying among youth and young adults; and (2) a comprehensive literature review of recent advances in cyberbullying research among youth and young adults. In addition, 'cyberbullying' was included as a priority issue in Public Safety Canada's 2018 Call for Applications under the National Crime Prevention Strategy. Community-based intervention projects are currently in development and will be implemented in 2019-20.
Technology-facilitated violence, also referred to as cyberviolence, is the theme being addressed by Women and Gender Equality Canada's National Youth Awareness Campaign. The campaign will engage partner organizations in activities and work with young people to bring attention to the complexity of issues around cyberviolence. The Campaign will be launched later in 2019 and will continue for the remainder of the Strategy.
Preventing violence on campuses across Canada
In addition to efforts to establish healthy behaviours and attitudes early in life, there is also a need for initiatives geared towards young adults to prevent GBV. In 2014, students represented 41% of all reported sexual assaults. Following the #MeToo movement, Statistics Canada expanded on previous reports, focusing on the shift in police-reported sexual assaults before and after the movement. Data showed a considerable increase after #MeToo, with reported incidents of sexual assaults at schools, colleges, and universities nearly doubling.
GBV on campuses can include, but is not limited to, sexual and physical assault, sexual harassment, stalking and cyberviolence. GBV on campuses is an under-recognized, underestimated, and under-reported crime that can have significant consequences. These types of crimes increase the risks of reduced academic performance, lower grades, higher dropout rates, isolation, mental illness, substance abuse, job loss, chronic health problems, and victim blaming, as well as fear of reprisals and other negative consequences if the incident is reported.
The Framework to Prevent and Address Gender-Based Violence at Post-Secondary Institutions, funded by Women and Gender Equality Canada, will be a comprehensive resource to prevent and address GBV and will contribute to consistent, comprehensive and sustainable approaches across the country. The project management and policy development firm, Possibility Seeds, was chosen to support the development of the draft Framework, currently under way, in consultation with representatives from student groups, colleges and universities, unions, community organizations, survivors and frontline service providers. The next phase of planning on the draft Framework will begin in summer 2019, with the implementation of the Framework to begin in 2020.
Addressing radical forms of violence
Some gender-based homicides can be motivated by radical extremism, such as the 'Incel' movement. The Incel movement is primary an online subgroup of men who believe women owe them sex and blame women when they are unable to find a romantic or sexual partner despite desiring one. They react to this 'involuntary celibacy' through various forms of GBV. The individuals who subscribe to the Incel movement have an ingrained sense of entitlement over women, which is deeply rooted in misogyny, narcissism, racism, and violence.
The Canada Centre for Community Engagement and Prevention of Violence, led by Public Safety Canada, was launched in 2017, to provide national leadership, coordination, and support to community groups, practitioners, and stakeholders in their efforts to prevent individuals from radicalizing to violence.
In December 2018, the National Strategy on Countering Radicalization to Violence was launched, with a focus on early prevention, prevention of those at-risk and disengagement efforts. The National Strategy prioritizes three areas: (1) building, sharing and using information; (2) addressing radicalization to violence in the online space; and (3) supporting interventions. Targeted investments, which support these efforts at the local level, are being made through Public Safety Canada's Community Resilience Fund.
Strategy to Engage Men and Boys as Partners in Advancing Gender Equality
Gender inequality harms us all. Rigid gender roles, often imposed on children and continuing into adolescence, can result in stereotyping and unrealistic expectations for people of all genders.
The Government of Canada understands that advancing gender equality requires that everyone participate in challenging and changing harmful and biased attitudes and behaviours. That's why, in Budget 2018, the Government announced $1.8 million over two years to develop a strategy to engage men and boys in advancing gender equality. Men and boys have a vital role in creating spaces that are free of discrimination and in helping to build a society where harassment and gender-based violence are no longer tolerated.
In summer 2018, Women and Gender Equality Canada held 12 roundtables across the country, bringing together over 200 participants, including women's and other equality-seeking organizations, academics, community leaders and representatives of groups representing persons with disabilities, LGBTQ2 and gender non-binary individuals, seniors, Indigenous Peoples, racialized communities, students, youth, faith-based organizations, the private sector, and labour. Participants shared their experiences and insights on the challenges to engaging men and boys in gender equality, and best practices to promote inclusive attitudes and behaviours.
Women and Gender Equality Canada is currently exploring ways to address key gaps or expand best practices identified through roundtable discussions and inform the development of a strategy to engage men and boys in advancing gender equality.
Additionally, on February 7, 2019, the Minister of Public Safety launched a National Expert Committee on Radicalization to Violence. The committee members bring a diverse range of experiences and expertise from across Canada – including addressing GBV.
Systemic change and intersectional considerations
In order to keep up with the ever-evolving views and values of society and to address deeply-rooted barriers, there is an ongoing need for systemic changes, such as creating new laws, amending existing laws, and reviewing the way governments and decision makers develop policies and programs.
The Government of Canada has been committed to using Gender-based Analysis in the development of policies, programs and legislation since 1995. In 2011, this commitment was expanded to recognize that individuals and groups of people are defined not only by their sex or gender, but also by multiple identity factors that intersect to make them who they are. Analyzing intersectionality has always been a part of GBA, but in 2011 the "Plus" was included to better highlight these considerations.
As such, Gender-based Analysis evolved into what is now known as Gender-based Analysis Plus (GBA+), which examines how sex and gender intersect with other identity factors, such as race, national and ethnic origin, Indigenous origin or identity, age, sexual orientation, socio-economic condition, place of residence and disability.
In 2018, the Government reaffirmed its commitment to GBA+ through a number of investments, including:
by passing legislation to require the application of GBA+ to all federal budgets and spending decisions;
increasing access to gender and diversity data and research;
establishing the new Centre for Gender, Diversity and Inclusion Statistics within Statistics Canada; and
funding a GBA+ Forum in 2018, led by Women and Gender Equality Canada.
The first-ever Forum on GBA+ was held November 21 and 22, 2018, in Ottawa. The Forum allowed for online participation and drew more than 1,000 participants from federal, provincial, territorial and municipal governments, the private sector, civil society, think tanks, academia, research institutions, and international stakeholders. The event provided an important opportunity to raise awareness, build capacity and contribute to the development of a national network of GBA+ professionals, stakeholders and institutions. A "What We Heard" report and excerpts from the plenary events of the GBA+ Forum are expected to be released in 2019.
In December 2018, legislation was passed for the agency known as Status of Women Canada to become a full department: Women and Gender Equality Canada (WAGE). This transformation formalizes the important roles of the former agency and its Minister. It also expands the Department's official mandate to include the advancement of equality, including social, economic, and political equality, with respect to sex, sexual orientation, and gender identity or expression. With the full weight and platform of a Department dedicated to the advancement of gender equality, the Government of Canada will be better able to advance this central priority through policies, programming, funding, and research.
The Gender Results Framework was introduced in Budget 2018 and represents the Government of Canada's vision with respect to gender equality. It is a collaborative, whole-of government approach to measuring progress toward Canada's gender equality goals by defining what is needed as well as determining how progress will be measured going forward in order to achieve equality. The federal government has identified six key areas where changes are required to advance gender equality, including:
Education and skills development
Economic participation and prosperity
Leadership and democratic participation
Gender-based violence and access to justice
Poverty reduction, health and well-being
Gender equality around the world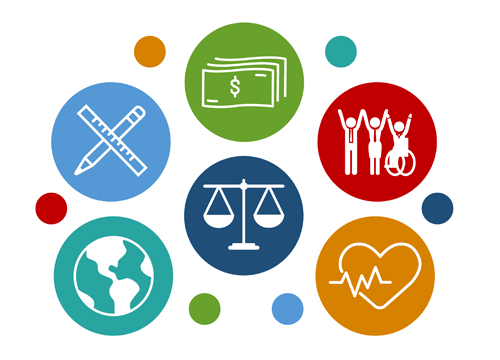 When understanding the root causes of GBV, an intersectional analysis can also help assess risk factors to develop prevention, intervention, and/or support programs. While anyone can experience GBV, research has shown that there is an elevated risk for certain populations, including persons with disabilities. More than one in five Canadians over the age of 15 identifies as having a disability. The rate of sexual assault against persons with physical disabilities is approximately two times higher than those with no disability whereas the rate of sexual assault against individuals with an intellectual disability is even higher.
In response to recommendations from the United Nations Committee on the Rights of Persons with Disabilities regarding the intersectionality of discrimination faced by women and girls with disabilities, the Government of Canada's Social Development Partnership Programs – Disability Component funded two projects:
The Winnipeg-based Canadian Centre on Disability Studies partnered with the DisAbled Women's Network (DAWN) Canada, Egale Canada Human Rights Trust, the National Network for Mental Health, and the British Columbia Aboriginal Network on Disability Society to conduct an analysis of cross disability issues in Canada that affect a person throughout their life. Their report, entitled Understanding the Intersectional Forms of Discrimination that Impact Persons with Disabilities, improved understanding of intersectionality and how it may be applied to reduce the social inequalities experienced by persons with disabilities.
DAWN Canada, in partnership with People First of Canada, Realize Canada, and the Acquired Brain Injury Research Lab, provided research, data, and issues analysis to address the recommendations of the UN Committee on the Rights of Persons with Disabilities, related to women and girls with disabilities. More than a Footnote: A Research Report on Women and Girls with Disabilities in Canada increases knowledge and understanding of the key issues faced by women and girls with disabilities in Canada.
On International Women's Day, March 8, 2019, the Minister of International Development and the Minister for Women and Gender Equality, alongside the Minister of Immigration, Refugees and Citizenship, announced that the Government will invest $100 million under the Capacity-Building Fund in over 250 projects across Canada from women's organizations and Indigenous organizations serving women.
One of these organizations is DAWN Canada, who will receive funding from 2019 to 2023 to help the organization advance research, education, and advocacy for women and girls with disabilities or who are Deaf or hearing impaired. It will also help the organization work more effectively with its networks and partners by transferring knowledge about intersecting issues that affect women and girls with disabilities and Deaf women and girls (or who are hearing impaired).
Human rights for all genders
Gender expression and gender identity have been identified as intersecting factors that increase a person's vulnerability to violence. As illustrated by the 2015 Canadian Trans Youth Health Survey, over two thirds of transgendered youth have experienced discrimination or have been treated unfairly because of their gender identity. The Survey also found that over a third of respondents have reported being physically threatened or injured while in school.
Former Bill C-16, An Act to amend the Canadian Human Rights Act and the Criminal Code, became law on June 19, 2017. This Act amends the Canadian Human Rights Act by adding "gender identity or expression" to the list of prohibited grounds of discrimination and amended the Criminal Code to include violence motivated by a person's gender identity or expression as a hate crime.
Addressing GBV in federal workplaces
Workplace violence is also on the rise. Following #MeToo, sexual assaults involving a perpetrator with a business relationship to the survivor (i.e. coworkers, service providers, patrons, and clients of public services) saw the biggest increase in police-reported incidents.
In October 2018, the Government of Canada amended the Canada Labour Code by enacting Bill C-65 which requires federally regulated workplaces to strengthen the existing framework for the prevention of harassment and sexual violence in the workplace. The Act also provides employees with the choice of informal resolution processes or neutral, third party investigations. This initiative will help to transform workplaces in a sustainable manner with the aim of preventing and countering GBV.
Pillar II: Supporting survivors and their families
Since the start of the #MeToo and #TimesUp movements, many survivors have come forward to share their realities of experiencing GBV, including the families and survivors who participated in the Truth Gathering Process of the National Inquiry into Missing and Murdered Indigenous Women and Girls. These last few years have been a period of change marked by the courage of these individuals.
These realities highlight the need for improved supports as well as the importance of providing tailored services to diverse populations who have experienced GBV. As the numbers of these disclosures rise, sexual assault centres and community organizations providing supports to survivors have seen a significant increase in demand for their services.
Some populations experience disproportionate levels of violence and face greater challenges in accessing services. The Strategy works with stakeholders to respond to and support the unique needs of survivors through a survivor-focused as well as a trauma- and violence-informed approach.
Survivors
There is an ongoing need to develop, enhance, and expand supports for all survivors of violence. That need is even greater among those who are already underserved by existing supports and/or face barriers to accessing those supports.
As part of the Strategy, Women and Gender Equality Canada created the Gender-Based Violence Program in 2017 to support organizations working in the GBV sector to develop and implement promising practices to address gaps in supports for Indigenous women and other underserved survivors in Canada. However, interest in the Program far exceeded the available funds. As a result, the Government of Canada nearly doubled its investment into the GBV Program in 2018. To date, 55 projects have been funded, 30 of which are under way. The other projects will start in 2019-20.
The Federal Victims Strategy
The Federal Victims Strategy, led by Justice Canada, brings together federal efforts to provide survivors of crime a more effective voice in the criminal justice system. Through the Federal Victims Strategy, Justice Canada chairs the Federal-Provincial-Territorial Working Group on Victims of Crime, increases public awareness of survivors' issues, undertakes criminal law reform and policy development, and manages the Victims Fund.
The Victims Fund is a grants and contributions program administered by Justice Canada that supports projects and activities encouraging the development of new approaches, promoting access to justice, improving the capacity of service providers, fostering the establishment of referral networks, and/or increasing awareness of services available to victims of crime and their families. In 2018, the Government of Canada invested an additional $2.1 million annually into the Victims Fund to increase funding for vulnerable victims of crime, specifically victims of human trafficking, victims of sexual offences, and child victims.
Addressing housing and shelter needs
To complement Canada's Strategy to Prevent and Address Gender-Based Violence, the Canadian Centre to End Human Trafficking, with funding provided by Public Safety Canada, has launched the Canadian National Human Trafficking Hotline, an accessible, 24/7 hotline that offers multilingual, 365-days-a-year, toll-free service, referring callers to social services, such as housing and health services, as well as law enforcement.
Canadian Human Trafficking Hotline: 1-833-900-1010
The Hotline is able to field queries in more than 200 languages, and is also accessible to the Deaf, hard-of-hearing and non-verbal. Deaf and non-verbal hotline users should dial 711 in any province or territory, then ask the relay service to connect them with the main hotline number.
The Canadian Centre to End Human Trafficking has also designed a website for the hotline that is accessible to blind and visually impaired individuals. This website accepts tips as well as provides resources, including a national directory of social services, education and outreach materials, and statistics and research reports.
Canada launched its first-ever National Housing Strategy in 2017. With the addition of new investments committed in Budget 2019, Canada's National Housing Strategy proposes to become a 10-year, $55+ billion plan that will give more Canadians a place to call home. Housing is a significant concern for women and children fleeing domestic violence, which is why the National Housing Strategy prioritizes people with the greatest needs.
New initiatives, such as the National Housing Co-Investment Fund (NHCF), are funding at least 7,000 shelter spaces created or repaired for survivors of family violence, reducing wait-times for beds, and helping women who might otherwise return to abusive relationships or turn to the streets. The Shelter Enhancement Program On-Reserve offers financial assistance for repairs, rehabilitation, and improvements of existing shelters on-reserve for victims of domestic violence. It also provides for the acquisition or construction of new shelters and second-stage housing where needed.
Reaching Home: Canada's Homelessness Strategy, which replaced the Homelessness Partnering Strategy, supports the National Housing Strategy's goal to reduce chronic homelessness nationally by 50% by 2027-28.
Systemic change
Service providers have expressed a need for guidance and training to help recognize the signs of violence, to engage safely and effectively, and to provide support that does not stigmatize or re-traumatize survivors.
Canadian service providers need support, so the Public Health Agency of Canada launched an initiative for the Training of Health and Allied Professionals. PREVNet (the Promoting Relationships and Eliminating Violence Network) has received funding for a project entitled Support Educators' Capacity to Prevent Dating Violence and Promote Healthy Relationships through a Gender-Based Lens. The project will enhance educators' capacity and competencies to prevent dating violence and promote healthy relationships by developing new training and resources, and by evaluating the effectiveness of different methods of disseminating this training. PREVNet will also establish a Community of Practice, focused on preventing teen/youth dating violence, to build relationships and exchange learnings and expertise.
Newcomers to Canada
Everyone in Canada has a right to live free from violence. It is important to promote awareness of Canadian laws, as well as provide information on rights and where and how to access supports to newcomers.
Through Immigration, Refugees and Citizenship Canada's Settlement Program, the Government of Canada supports and empowers newcomers to fully participate in the economic, social, cultural, and political life in Canada. The Settlement Program delivers targeted services for newcomer women and youth with place-based interventions and training for frontline settlement workers to assist in identifying violence and making appropriate referrals for newcomers, including those in smaller cities and rural communities.
Funded through the Strategy, the Enhance Settlement Program initiative provided funding to develop GBV prevention programming within the settlement sector across Canada. To date, the Settlement Program has:
provided GBV awareness and prevention training to over 1,300 settlement workers across Canada to help identify and respond appropriately to clients that disclose abuse;
developed key resources, including an orientation video translated into seven different languages;
created a place-based workshop series for women in rural Manitoba who have experienced or who may be at risk of experiencing violence;
published a GBV prevention video for teens and young adults;
launched a workshop to engage men and boys in preventing GBV in the Atlantic region; and
released a GBV prevention guide for working with newcomers (featured in the image to the right).
Women and girls at risk of, or who have experienced, Female Genital Mutilation/Cutting (FGM/C) are often immigrant women and racialized women who already face discrimination and barriers to accessing services. The Government of Canada is committed to ending this human rights violation and has recently provided funding through Women and Gender Equality Canada for a qualitative research project to deepen societal understanding of FGM/C. Other federal actions to address FGM/C include the following:
Justice Canada has provided funding to the Réseau d'action pour l'égalité des femmes immigrées et racisées du Québec to develop multilingual information and awareness tools on the physical and psychological consequences of FGM/C, as well as the impacts, rights and responsibilities and legislation related to this issue;
The Public Health Agency of Canada has provided funding to Women's Health in Women's Hands to educate, sensitize and enhance supports for survivors and those at risk of experiencing FGM/C; and
Women and Gender Equality Canada has provided funding to La Table de concertation des organismes aux services des personnes réfugiées et immigrantes to increase support for women and girls who are survivors of FGM/C.
Children and families
Online child sexual exploitation is one of today's most pressing public safety issues. The volume of online child sexual abuse material is increasing and almost 80% of it depicts children under 12 years old. The majority of these children appears to be even younger (under 8 years old).
In response, the Government of Canada launched the National Strategy for the Protection of Children from Sexual Exploitation on the Internet in 2004, which is a partnership between Public Safety Canada, the Royal Canadian Mounted Police, Justice Canada and the Canadian Centre for Child Protection (C3P). C3P receives funding through this National Strategy to operate Cybertip.ca, the tip line where Canadians can report suspected online sexual exploitation of children.
Through the GBV Strategy, the Government of Canada further increased funding for C3P to help it expand Cybertip.ca's capacity, maintain Project Arachnid, and develop C3P's Victim Support Strategy.
Project Arachnid is an automated, web-crawling tool that helps reduce the online availability of child sexual abuse material, as well as break the cycle of abuse by:
detecting images and videos of child sexual abuse material by crawling web pages that have been reported;
determining if a particular webpage contains child sexual abuse material; and
sending a notice to the hosting provider requesting removal of the materials if child sexual abuse material is detected.
As part of C3P's approach, the Victim Support Strategy provides support and assistance to victims of child sexual exploitation. Its activities include a survivor survey, an international expert working group, a support network for survivors, and tailored resources for victims and their families.
Canadian Armed Forces members and families
As with any other Canadian family, Canadian Armed Forces members and/or their spouses, children and extended families can experience GBV and family violence. However, the unique demands of military service—including postings, extended training, and deployments—can create extenuating circumstances that have an impact on family life. While most members of the Canadian Armed Forces families are able to effectively cope with and manage the stress and challenges of military life, some have difficulties adjusting.
Understanding the importance of families, the Department of National Defence is committed to having "well-supported, diverse, resilient people and families," as part of Strong, Secure, Engaged: Canada's Defence Policy. Through the GBV Strategy, funding was provided to the Department of National Defence to enhance Family Crisis Teams at Wings and Bases across Canada and abroad, to respond to GBV and support Canadian Armed Forces members and their families who may be affected by violence.
To date, funding has been provided to 26 Military Family Resource Centres across Canada and abroad. This funding was used to raise awareness of GBV and provide information on accessing supports, supporting LGBTQ2 children and youth, and providing workshops on technology safety in relationships and the impact of gender stereotypes. Family Crisis Team members received training on responding to sexual assault and family violence calls, the barriers faced by LGBTQ2 individuals when accessing supports and services, how to engage men to promote safety and well-being, and Dealing with Men's Trauma.
In response to the Deschamps Report, which identified that the Canadian Armed Forces fostered a 'sexualized culture', the Department of National Defence took immediate action and launched Operation HONOUR in 2015. The Sexual Misconduct Response Centre was established to provide supportive counselling to all Canadian Forces members.
The Department of National Defence's Sexual Assault Centre Funding Program will provide funding to sexual assault centres within close proximity to the 10 largest Canadian Armed Forces bases across Canada to increase the availability and accessibility of survivor supports to members of the Canadian Armed Forces. The Program will launch in 2019-20.
"The Ottawa Inuit Children's Centre appreciated the two-part application process, the developmental funds provided, and the flexibility in the timeline for the creation of the Project Implementation Plan. The support and feedback received from our contact [on the Department's Gender-Based Violence Program team] was very helpful."
Ulrike Komaksiutiksak,
Director of Programs at the Ottawa Inuit Children's Centre
Indigenous women and girls
Indigenous women in Canada are three times more likely to experience violence than non-Indigenous women. They face increased rates of discrimination and additional barriers to seeking supports, including from law enforcement. The National Inquiry into Missing and Murdered Indigenous Women and Girls (the Inquiry) is an important step towards ending this national tragedy and addressing the higher rates of GBV experienced by Indigenous women and girls as well as LGBTQ and two-spirit people.
Receipt of the Inquiry's Final Report
Reclaiming Power and Place, the two-volume Final Report of the National Inquiry into Missing and Murdered Indigenous Women and Girls, was released on June 3, 2019. It called for transformative legal and social changes to resolve the crisis that has devastated Indigenous communities across the country. The report delivered 231 individual Calls for Justice directed at governments, institutions, social service providers, industries and all Canadians. The Government of Canada acknowledges the tremendous courage and dedication of all involved in producing Reclaiming Power and Place, particularly the truths shared by survivors and their families, and will conduct a thorough review of this report as well as develop and implement a national action plan to address violence against Indigenous women, girls, and LGBTQ and two-spirit people.
Early responses to recommendations
Over the past year, the Government of Canada has been following the Inquiry's Truth Gathering process closely and has already taken action in response to a number of recommendations outlined in the Interim Report, including:
increasing funding for and access to health support and victim services provided by the Inquiry, expanding the services to include all survivors, family members and those affected by missing and murdered Indigenous women and girls, and extending the time frame during which health support services will be made available;
extending the time frame for Justice Canada's Family Information Liaison Units and funding to Indigenous community-based organizations, non-governmental organizations and victim services across Canada to support the design and delivery of culturally responsive, trauma-informed victim support and services for families of missing and murdered Indigenous women and girls;
addressing gaps in services to Indigenous Peoples throughout the criminal justice system and enhancing law enforcement capabilities by providing funding to organizations with expertise in law enforcement and policing to lead a review of police policies and practices;
creating a new Royal Canadian Mounted Police (RCMP) National Office of Investigative Standards and Practices to act as an internal centre of expertise and oversight for major crime investigations in RCMP jurisdictions, increasing the prospect of successful investigations and criminal prosecutions. The unit will provide independent investigative oversight, recommendations, and guidance to investigators on ongoing and/or stalled investigations; and
establishing a $10 million Commemoration Fund, through Women and Gender Equality Canada, to honour the lives and legacies of Indigenous women, girls and LGBTQ2S individuals by supporting Indigenous communities to develop and implement commemorative events. Funding will be available in summer 2019.
Addressing the needs of Indigenous communities
In addition to the Inquiry, the Government of Canada has taken a number of actions that address the specific needs of Indigenous women, girls and LGBTQ2 individuals in relation to GBV, including the following initiatives:
Through a Memorandum of Understanding, the Government of Canada provides Pauktuutit Inuit Women of Canada annual funding to help increase its capacity to implement initiatives addressing concerns that directly affect the safety and well-being of Inuit women and children, as well as focus on new and emerging issues, including youth issues and women's leadership.
Through an Accord signed in February 2019, the Government of Canada and the Native's Association of Canada will identify joint priorities and co-develop policy, programs and legislation to include the distinct perspectives of Indigenous women, girls, and gender-diverse people.
Women and Gender Equality Canada's Deputy Minister established an Indigenous Women's Circle in 2018. The Indigenous Women's Circle—comprised of leaders from across the country—provides advice, strategic guidance, and expertise to inform federal efforts to address the systemic inequalities that Indigenous women experience, particularly related to issues of GBV, economic insecurity, and leadership.
Public Safety Canada's Aboriginal Community Safety Planning Initiative supports the development of community-driven safety plans that address issues identified by communities which are specific to their unique culture, location, circumstances and vulnerabilities. Communities then establish their own priorities in order to address how to make their environments healthier and safer places to live. This customized approach is intended to lead to better circumstances to reduce victimization and criminality of all members of the community, including women and girls.
Through the Family Violence Prevention Program, Indigenous Services Canada (ISC) provided funding for over 300 prevention activities for both on- and off-reserve Indigenous populations, with the goal of improving the safety and security of Indigenous women, children, and families. Funding is also provided to the National Aboriginal Circle Against Family Violence, which acts as a national coordinator by supporting shelters and their staff through training forums, prevention activities, research, and collaboration with key stakeholders.
ISC, in collaboration with the Canada Mortgage and Housing Corporation, is funding the start-up and ongoing costs for five new shelters. The shelter in Nisichawayashihk Cree Nation (Manitoba) officially opened on November 6, 2018, and the other four shelters—in the communities of Lake Babine (British Columbia), Black Lake (Saskatchewan), Wikwemikong (Ontario), and Kawawachikamach (Québec)—will be operational in spring 2019, bringing the new total of on-reserve funded shelters to 46.
In February 2019, the Government of Canada and the Native Women's Association of Canada signed an accord to identify joint priorities and co-develop policy, programs, and legislation to include the distinct perspectives of Indigenous women, girls, and Indigenous LGBTQ2 and two-spirit people.
In June 2019, the Government of Canada passed the Indigenous Languages Act, based on the recognition of rights, respect, cooperation, and partnership. This very important step toward reconciliation includes recognizing that section 35 of the Constitution Act, 1982 includes rights related to Indigenous languages and establishing the new Office of the Commissioner of Indigenous languages.
Pillar III: Promoting responsive legal and justice systems
Legal and justice systems play a critical role in preventing and addressing GBV. The Government consults with experts on best practices to support survivors navigating the web of justice, legal, health and social services, with goals identified as increasing the proportion of GBV incidents reported to police, preventing re-victimization, holding offenders accountable, and—over the long-term—contributing to reduced rates of GBV.
There is no single model for services or national standards that will meet the various needs of those who have experienced violence. A range of approaches and flexibility in justice system responses is required, all of which must be grounded in dignity, courtesy, and respect.
Improvements are needed in the way the legal and justice systems respond to GBV and interact with survivors. A negative experience with the justice system, including law enforcement and other justice system professionals, can further traumatize survivors, and discourage those affected by violence from reporting these crimes. Conversely, holding offenders to account can prevent future harms. The Government continues to work hard and collaborate with experts to seek improvements and to make the justice system accessible and fair to all.
Improved investigations and increased accountability
A responsive legal and justice system must include measures to address the sexual exploitation of children as well as prosecuting offenders. Funded under the National Strategy for the Protection of Children from Sexual Exploitation on the Internet, the RCMP's National Child Exploitation Crime Centre (NCECC) is Canada's law enforcement focal point for online child sexual exploitation.
In 2018, the Government of Canada announced additional funding for the NCECC through the GBV Strategy. The funding enhances investigative capacity to combat child sexual exploitation and transnational child sex offenders.
Law enforcement interactions with survivors and how complaints and allegations are handled are also crucial to addressing GBV. In response to media reports on the way police handle sexual assault allegations, which highlighted that police classify on average one in five reported sexual assaults as "unfounded" and raised questions about investigative treatment of sexual assault victims, the RCMP created in the Sexual Assault Review Team (SART) to undertake an extensive review of "unfounded" cases.
In 2018, the Government of Canada further invested to expand the RCMP SART, complete the expanded file review, and provide accountability across the force for investigations. The funding also provides for the establishment of an external advisory committee, better supports for victims, and the development of training.
As of April 2019, the RCMP has expanded and completed the review of over 30,000 sexual assault case files. The SART will use the lessons from the review to strengthen police training and awareness, investigative accountability, victim support, public education and communication. The SART will also provide national leadership, guidance and oversight through the creation of Divisional Sexual Assault Investigations Review Committees to establish a survivor-centred and trauma-informed approach to the RCMP's response to sexual violence. The RCMP is also looking into how third-party reporting could be implemented into RCMP jurisdictions where it does not currently exist.
Systemic change
An effective criminal justice system needs to be trauma-informed, gender-sensitive and culturally relevant at all stages. Further, it must be consistent across Canada and between different levels of government.
To that end, the RCMP is designing and developing courses that will be offered to all RCMP employees beginning in 2019-20. The new "Cultural Awareness and Humility" and "Using a Trauma-Informed Approach" courses will reinforce an understanding of survivors' rights, raise awareness of myths pertaining to sexual assaults, and improve capacity across the RCMP to effectively respond to those affected by violence in a culturally and gender-sensitive manner.
Collaborating, pooling resources, and responding to the needs of victims of crime is a shared responsibility between the federal and provincial and territorial governments. The federal government is responsible for criminal laws, while the provinces provide the majority of direct services to victims. The Government of Canada, through Justice Canada, provides annual funding to the provinces and territories to support the provision of services to victims of crime. In 2016, Justice Canada made additional funding available to provinces and territories in order to pilot programs to provide independent legal advice to victims of sexual assault.
Through Funding to Enhance the Criminal Justice System's Responses to Adult Victims of Sexual Assault, Justice Canada has made resources available to non-governmental organizations and provincial and territorial governments to enhance the criminal justice system's response to sexual assault. This includes the development and delivery of specialized training on legal frameworks, sexual violence, and intimate partner violence, as well as increasing access to justice and enhancing victim services.
Legislative changes
A responsive justice system also includes amending legislation when necessary. In March 2018, the Government introduced Bill C-75, which would enhance victim safety and toughen criminal laws in the context of intimate partner violence. The new legislation would clarify that abusing a current or former partner in the commission of an offence is an aggravating factor for sentencing, and allow for higher penalties in cases involving repeat offenders of intimate partner violence. In addition, Bill C-75 includes amendments that would facilitate human trafficking prosecutions.
Bill C-51, which became law on December 13, 2018, clarified and strengthened sexual assault provisions in the Criminal Code. The new legislation reflects the Government of Canada's ongoing commitment to ensure that Canada's criminal justice system protects Canadians, holds offenders to account, shows compassion to victims, and upholds the Canadian Charter of Rights and Freedoms. Notably, the amendments clarify that an unconscious person is incapable of consenting to sexual activity; that the defence of "mistaken belief of consent" is not available if the mistake is based on a mistake of law; and that "rape shield" provisions include communications of a sexual nature or communications for a sexual purpose.
With Government of Canada funding through the GBV Strategy, the Ottawa Rape Crisis Centre (ORCC) and the Ottawa Coalition to End Violence Against Women (OCTEVAW) have launched pilot projects for reviewing police investigations into sexual assault and intimate partner violence. Based on the 'Philadelphia model' pioneered in the United States, this program is being rolled out in six Ontario pilot sites (Ottawa, Kingston, Stratford, Timmins, Peterborough and London) and in Calgary. This marks an important milestone in the movement to improve the administration of justice in violence against women cases across Canada. Events were held in 2018-2019 on improving policing accountability and community-based approaches, to feed into the development of a "survivor toolkit" and a database that would capture barriers experienced by survivors in accessing institutional supports and services.
Looking ahead
Since the launch of the Strategy, there has been significant progress made to prevent and address GBV. However, collaboratively, there is still work to be done.
As the Strategy moves into its third year, there will be new projects announced, increased opportunities for communities and organizations to apply for funding, and continued stakeholder engagement. These opportunities will all be featured on the GBV Knowledge Centre's online platform.
The Government also continues to monitor and take action against emerging GBV issues, including the increasing rates of technology-facilitated violence, the forced and coerced sterilization of women—particularly Indigenous women and women with disabilities—and the rise of the Incel movement. These crimes require a multidisciplinary approach. Departments and agencies from across the Government are therefore coming together to prevent and address these issues.
On the international stage, Canada remains committed to a range of conventions, protocols, and Calls to Action. Canada was fortunate enough to host the United Nations Special Rapporteur on Violence Against Women, its causes and consequences in February 2018, as well as the United Nations Special Rapporteur on the Rights of Persons with Disabilities in April 2019. Both final reports will be provided to Canada in 2019-20. In June 2018, Canada also hosted G7 leaders in Charlevoix, Quebec, where the Charlevoix Commitment to End Sexual and Gender Based Violence, Abuse and Harassment in Digital Contexts was adopted.
Coupled with the expanded mandate of Women and Gender Equality Canada to include women, girls, LGBTQ2 and gender non-binary individuals, Canada remains committed to being an international leader in ending GBV by sharing expertise and a strong history of working toward gender equality.
It is up to all of us to maintain and propel the incredible momentum and cultural shift currently under way. The Government of Canada will continue to work collaboratively with survivors, Indigenous partners, frontline service providers, researchers, advocates, provincial and territorial governments, and internationally to improve awareness, promote greater action, and continue the momentum to end GBV in Canada and around the world – because It's Time.
Report a problem on this page
Date modified: