Safe dates and healthy relationships
Healthy relationships and safe dates go hand in hand, in person or online. Looking for people you can have safe and healthy relationships with is one of the key things you can do to stay safe from violence.
What is a safe date?
It's not just about where you go — having a good date means having a safe date, too. A "safe date" is a dating situation where you are comfortable and feel that your boundaries are being respected. Knowing and recognizing your personal boundaries, what a safe date is and what signs of gender-based violence look like can help you stay away from harm.
"Safe" can mean something different from one situation or person to another. Having a safe date is equally important for in-person as well as for online dating.
What is a healthy relationship?
In a healthy relationship, you should always feel safe, respected, valued, supported, and encouraged. You should be able to make your own choices, without being afraid, manipulated, controlled, or forced to do something.
Healthy relationships aren't just romantic, either. They can be with friends, family, acquaintances, coaches or teachers, too.
What do safe dates and healthy relationships look like?
While you don't need to date to have a healthy relationship, the two concepts have a lot in common, including:
Mutual respect. You and your partner value each other as you are. You respect your own boundaries and the boundaries of your partner.
Trust. You and your partner feel safe and comfortable with each other. You both feel you can rely on each other, and you have confidence your partner wants the best for you.
Open communication. You and your partner can talk about what is going on when it is going on. You both are listened to without judgment. You're both open about details of your lives, like plans or who your friends are, but you respect each other's privacy too. You're not forced to share information you don't want to.
Conflict resolution. Disagreements and frustrations are normal. You and your partner look for compromises and solutions together, by discussing respectfully and honestly, while remaining on the topic being discussed.
Efforts and compromises. Both you and your partner actively make efforts and compromise to maintain the relationship.
Individuality. You and your partner remain unique individuals who can each reach your own goals, have your own friends outside of the relationship, and spend time pursuing your own interests and hobbies.
You can take the Kids Help Phone quiz to help you understand what makes a friendship healthy and strong.
What are personal boundaries?
Personal boundaries are rules you set for yourself to feel comfortable in healthy relationships. And they're not just about sex. Boundaries may be about what actions you're willing to take, what you're willing to talk about or what information you're willing to share.
Learn what your personal boundaries are and respect them. Trust your instincts. It's always okay to leave an uncomfortable situation.
What do personal boundaries look like?
Here are some examples of emotional, sexual, physical, financial, online and other types of personal boundaries:
I'm cool with following each other on social media, but not with sharing passwords.
I'm comfortable with some touching with my partner, but I'm not ready to have sex.
I can try a new activity if I assess that my physical wellbeing isn't at risk.
I like that my parent brings me to my dentist appointment, but I prefer when they stay in the waiting room.
I'm okay with regularly texting, but I don't want to text multiple times in an hour or during class.
I want to spend time alone with my friends or family on weekends.
I prefer when my coach asks me if they can touch me to help me with a difficult movement. I am comfortable with it only when it feels normal and is done around my teammates or people I trust.
I'm okay with fixing my mistakes but I'm not responsible for my friends' or parents' emotions.
I can go new places and try new things if I know I can reach out to people I trust at any time.
Consent is very important when exploring new activities or ways of doing things.
Have questions about healthy relationships?
Safe dates and healthy relationships can seem complicated. See if your questions are answered below.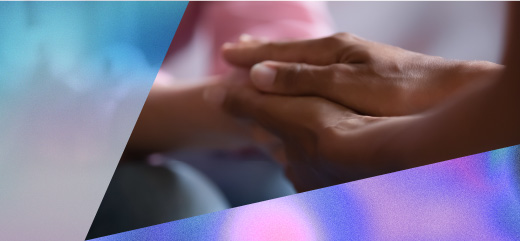 Need help?
If you or someone you know is experiencing gender-based violence, help is available.
If you need immediate assistance, call 911 or your local law enforcement.
Report a problem on this page
Date modified :