Federal 2SLGBTQI+ Action Plan… Building our future, with pride
Click on the following image to view video

Launched on August 28, 2022, the Action Plan aims at advancing rights and equality for Two-Spirit, lesbian, gay, bisexual, transgender, queer, intersex and additional sexually and gender diverse (2SLGBTQI+) people in Canada.
This Plan intends to create a more equitable Canada for 2SLGBTQI+ communities, for present and future generations. The Action Plan builds upon work the Government of Canada has done since 2015 to address persisting disparities faced by 2SLGBTQI+ communities and to build a safer, more inclusive country.
Learn more about the progress made on the Federal 2SLGBTQI+ Action Plan.
The Action Plan aims to advance rights, improve social, economic, and health outcomes for 2SLGBTQI+ Canadians:
Two-Spirit
Lesbian
Gay
Bisexual
Transgender
Queer
Intersex
+ is inclusive of people who identify as part of sexual and gender diverse communities, who use additional terminologies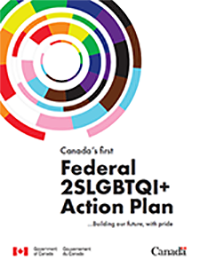 Read the full Federal 2SLGBTQI+ Action Plan
Creating a more equitable Canada 
The Action Plan includes several new initiatives, organized in 6 priority areas, to be implemented over the next five years. The Action Plan and initiatives were based on an extensive engagement process with 2SLGBTQI+ community members, organizations, advocates and experts, the Plan focuses on the following six priority areas:
Prioritize and sustain 2SLGBTQI+ community action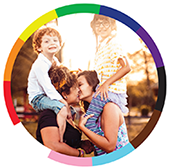 Objective: to support the growth, sustainability and leadership of 2SLGBTQI+ community organizations in advocating for and serving the communities they represent. 
Continue to advance and strengthen 2SLGBTQI+ rights at home and abroad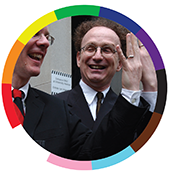 Objective: to promote and continue strengthening the rights of 2SLGBTQI+ communities in Canada and abroad. 
Support Indigenous 2SLGBTQI+ resilience and resurgence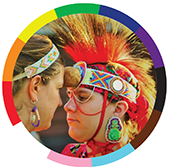 Objective: to support the resilience and resurgence of Indigenous 2SLGBTQI+ communities as the first 2SLGBTQI+ communities
Engage everyone in Canada in fostering a 2SLGBTQI+ inclusive future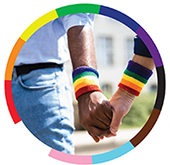 Objective: to raise awareness and improve understanding of 2SLGBTQI+ communities and issues.
Strengthen 2SLGBTQI+ data and evidence-based policy making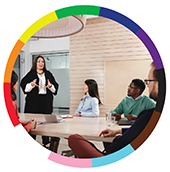 Objective: to improve data collection, analysis, research and knowledge on 2SLGBTQI+ communities in Canada. 
Embed 2SLGBTQI+ issues in the work of the Government of Canada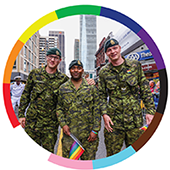 Objective: to strengthen mechanisms to advance 2SLGBTQI+ issues and ensure coordinated Government of Canada responses to community priorities.
Federal 2SLGBTQI+ Action Plan Survey findings
The 2SLGBTQI+ Action Plan Survey was the first in a series of engagement activities designed to support the development of the 2SLGBTQI+ Action Plan. Explore the 2SLGBTQI+ Action Plan Survey results.
Related links
Report a problem on this page
Date modified: