International Women Day's learning toolkit
March 8th is International Women's Day – a day to celebrate progress made and raise awareness of the work that needs to be done to ensure the full participation of women and girls for future generations.
This year, the Government of Canada's theme is Every Woman Counts. It's a reminder that all women, from all ages and walks of life, have a place in every aspect of Canadian society, including in the economic, social and democratic spheres.
Let's celebrate the successful women around us, reminding today's youth and girls that their dream is within reach.
We encourage you to join the conversation and celebrate International Women's Day in your classroom!
Engage students
As part of International Women's Day lead a discussion, assign a research project or have students debate on one of the following topics.
Grades 4-6
Gender equality
Gender identity and expression
Empowering women and girls
Grades 7-9
Women's suffrage
Women in politics
Access to education for women and girls
Impacts of COVID-19 on women in Canada, and around the world
Gender equality
Gender identity and expression
Mentorship program for women and girls
Grades 10-12
Pay equity
Women's career trajectories
Entrepreneurship and leadership among women
Women and girls in STEM
Women with disabilities
Impacts of COVID-19 on women in Canada, and around the world
The role for women in Canada's economic recovery from COVID-19
Intersectionality
Gender equality
Gender identity and expression
Mentorship program for women and girls
Spark a conversation
Encouraging your students to share their views and opinions on important social issues is a powerful way to engage them. Generate a dialogue in your classroom by asking students one or more of the following questions:
Grades 4-6
What is gender equality and why is it important?
What is gender identity and why is it important?
How can we respect someone's gender identity?
What does it mean to empower women and girls?
Why is it important to empower women and girls?
What are ways we can empower women and girls?
Grades 7-9
Why does gender equality matter and how can we continue to make progress?
What would Canada be like today if women had not won the right to vote? What other rights might be affected?
What would happen if there were more women involved in politics?
Why are gender stereotypes harmful? Ask students to provide examples and describe how they were affected.
What can Canadians do to defend human rights for women and girls living around the world?
What can men and boys do to help eliminate gender inequality?
Grades 10-12
Have you observed gender inequality in your own life? Provide some real-life examples.
How does gender inequality affect women's prosperity and Canada's economy?
What role do women have in Canada's economic recovery from COVID-19?
How have women leaders and women's organizations effectively lead COVID-19 response and recovery efforts?
Why are there fewer women in leadership positions? What can be done to change this?
What can men and boys do to help eliminate gender inequality?
Lead activities in the classroom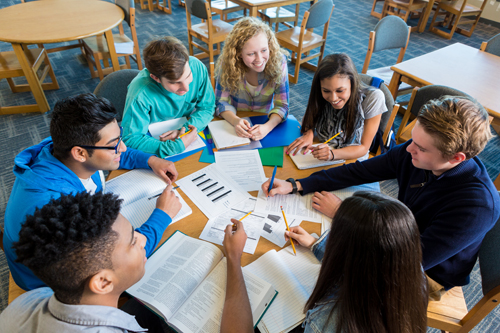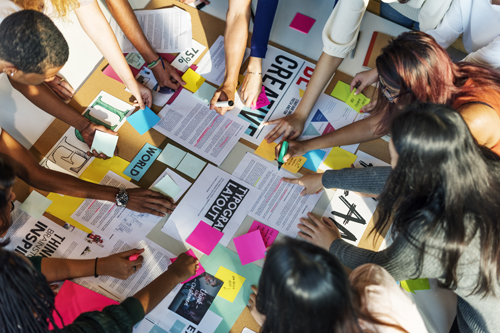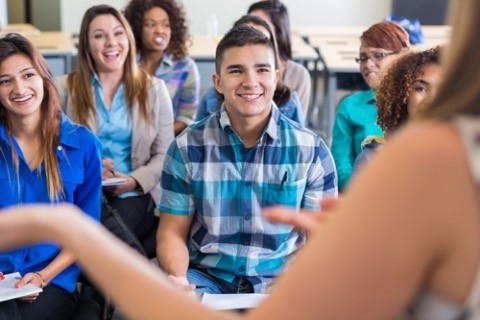 Plan a PSA campaign

Address a gender equality issue by creating a public service announcement (PSA) campaign. Ask students to brainstorm common gender stereotypes and suggest ideas for overcoming them, or to identify how the school can become more inclusive for people of all genders. Students can create visuals, such as posters and digital media, to promote their messaging either in print or online.

Trailblazers

Ask students to research a trailblazer who inspires them. They could be living or deceased, Canadian or part of the international community, in politics, STEM or another field of their choice. Have students prepare a report or presentation on their selected trailblazer including their achievements, impact in their chosen field and how they have promoted gender equality. For ideas of women trailblazers, see our Women of Impact in Canada gallery.

Host a movie screening

Screen a movie or documentary film that deals with gender equality issues. Create a list of questions for students to consider beforehand and encourage them to take notes throughout the screening. Host a discussion session after the movie to explore the film's themes and messages and share students' reactions and opinions.

Put on a play or performance

Encourage students to write a play that explores imagined or real-life scenarios related to gender equality and human rights. Plays could be re-enactments of historical events, stories inspired by student experiences, speculative or science fiction exploring gender equality (or inequality) in the future, adaptations of classic works by feminist authors, or improvisational performances with audience participation.

Organize a model parliament or United Nations

Organize a House of Commons or a United Nations simulation as a way for students to share ideas, debate and express their views on gender equality. Students can write short one-minute statements that present opinions and explore issues facing women and girls around the world, using research to bolster their arguments.

Create a museum celebrating women's achievements

Students can create a museum that celebrates women's achievements by creating posters and exhibits for the classroom or an online gallery. Create categories or themes for achievement, such as arts, politics or science, and strive to create a museum that includes women of different time periods and cultural backgrounds.

Host a virtual guest speaker

Invite a guest speaker from a local women's organization or someone who works on gender equality issues in the community or in government to provide a virtual presentation for students. Ask the speaker to talk to students about the challenges facing women and girls, as well as emerging ideas, solutions and promising practices for how to address them. Arrange to have a question and answer period following the discussion.

Create a work of art

Encourage students to channel their creativity towards an art project that expresses their feelings about feminism and gender equality. Students can work together to create a mural, mosaic, sculpture or a vision board that depicts an important human rights issue or marks important milestones in the quest for equality.

Elect gender equality ambassadors

Hold an election for student ambassadors, students who will be responsible for promoting gender equality in the school. Ambassadors can plan their election platforms and present their views on equality issues gender facing students. Once elected, ambassadors can set up information displays in public areas in the school to discuss issues with peers.
Report a problem on this page
Date modified: