Biographies of 2022 Governor General's Awards in Commemoration of the Persons Case Recipients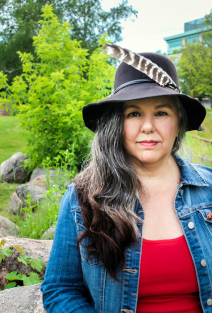 Dr. Lynn Gehl
Lynn Gehl is an Algonquin Anishinaabe-Ikwe and member of Pikwàkanagàn First Nation of the Ottawa River Valley.
Lynn was born into the context of Canada's colonial genocide, wretched poverty, and intergenerational trauma. As a young person she was re-located from one inner city project to another. Her father died homeless. Her mother attended residential school. Her grandmother attended Indian Day School. Her great-grandmother and great-grandfather, a WW1 veteran, suffered forced re-location due to sex-discrimination in the Indian Act. 
Despite being born with a congenital vision disability that made reading difficult, when the Indian Act was amended in 1985 to comply with the Charter of Rights and Freedoms, Lynn realized Canada enacted failed remedial legislation, purposefully creating a gap in law regarding unknown-unstated paternity. Through a 30-year effort, caring for Indigenous mothers and their babies, she took on the largest law firm in Canada, the Department of Justice, gaining a limited victory in 2017 through the Ontario Court of Appeal.
In her thirties, Lynn, after learning how to read and write beyond the primary school level, earned a doctorate in Indigenous Studies, where today she advocates for Indigenous women and girls with disabilities who are bigger targets of sexual violence. Through her 2021 "Gehl Report" she addressed a gap in the MMIWG report, and made submissions to the UN Committee on the Elimination of Discrimination against Women.
A tireless anti-colonial Indigenous rights advocate, Lynn is a counter-hegemonic critic of the ongoing genocide through the current Algonquins of Ontario land claim process that has divided the Algonquin Nation, and that will result in the annexation of Algonquin territory that Canada's parliament resides on.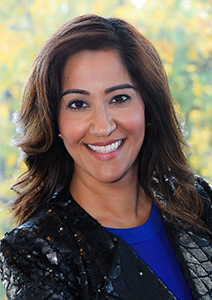 Dr. Shimi Kang
Dr. Shimi Kang is an internationally recognized advocate for mental health, diversity and equity for girls and women. She is an award-winning psychiatrist, best-selling author, keynote speaker and scientist.
Dr. Kang first joined the University of British Columbia (UBC) Department of Psychiatry as a clinical instructor in 2003 and over the years, has been promoted to Clinical Associate Professor. She has not only contributed to UBC's medical education programs in the last twenty years, but has also been an outstanding pillar and promoter of girls' and women's mental health and addictions awareness, research, and treatment.
Her work has been transformative in enabling women's access to resources when confronted with mental health and addictions issues. This is a highly stigmatized, poorly resourced area and Dr. Kang has worked tirelessly, advancing the science, education and treatment for women and girls facing these health challenges.
One of Canada's first addiction psychiatrists with a sub-specialization of women in pregnancy, Dr. Kang advocated and provided leadership through the Provincial Women's Reproductive Mental Health Program at BC Women's Hospital from 2003 to 2015.
During this period, she developed and disseminated numerous seminars and workshops on themes in mental health and addictions in pregnancy to educate staff, reduce stigma and enhance care at the hospital's obstetrical units. Dr. Kang also made key contributions to the Women's Health Research Network and produced several publications concerning fetal alcohol syndrome, benzodiazepine abuse, and perinatal mental health and addictions.
Her work has been recognized by the YWCA Woman of Distinction Awards and the Queen's Diamond Jubilee Medal for Community Service and she was awarded the Canadian Tire Community Impact Award and WXN 100 Most Powerful Women in Canada Award.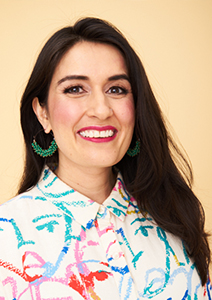 Farrah Khan
Farrah Khan is internationally recognized for her groundbreaking work supporting survivors of gender-based violence, advocacy alongside marginalized communities, public speaking and leading innovative systemic change.
As the CEO of Possibility Seeds, Farrah leads Courage to Act, the national collaborative project addressing gender-based violence at Canadian post-secondary institutions. The project has engaged 3500 stakeholders and produced 82 tools.
Farrah is the manager of Consent Comes First, the Office of Sexual Violence Support and Education at Toronto Metropolitan University. She supports survivors, advises on policy and protocols, and leads education initiatives like the Healing Comes in Waves podcast.
She addresses complex problems by co-creating community projects like Use The Right Words, a suite of media guides for journalists reporting on gender-based violence, and Heartbeats: The Izzat Project, a graphic novel exploring South Asian girls' experiences of family and state violence.
Farrah embodies lifting as you climb, committed to mentoring and learning from young feminists, including High School Too, We Give Consent and Consent Action Team.
She is a trusted advisor to organizations, institutions and governments on gender justice policy and practice. Farrah served as a co-chair of the Ontario Provincial Roundtable on Violence Against Women and as a member of the Government of Canada Advisory Council on the Strategy to Prevent and Address Gender-Based Violence. In 2018, she was appointed to the Gender Equality Advisory Council for the G7 Summit. When addressing world leaders there, Farrah insisted that any discussion about a thriving, sustainable and peaceful world would be impossible without concrete action on gender equity.
Farrah's lifelong work demonstrates her commitment to gender justice rooted in joy, equity and community care.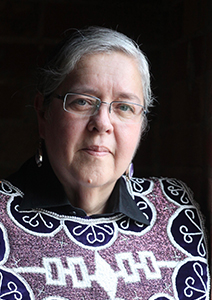 Dr. Sylvia Maracle
Dr. Sylvia Maracle (Skonaganleh:ra) is a Wolf Clan member, leader and knowledge keeper from Tyendinaga Mohawk Territory. She has contributed widely to the revitalization of traditional gender roles and identities.
In her long and varied career, she has been Executive Director of the Ontario Federation of indigenous Friendship Centres for 42 years, Founding Board Member of Legal Aid Ontario, Board Member of the Canadian Centre for Addictions and Mental Health, Founding Chair of Ontario Aboriginal Housing Services, Founding Chair of the Ontario Indigenous Healing and Wellness Strategy, Board Member/Vice President of the National Association of Indigenous Friendship Centres and President of Native Child and Family Services of Toronto. Dr. Maracle acted an advisor during the Canada Constitution Act process.
Dr. Maracle has received Doctor of Laws from Guelph University, York University, Trent University and Queen's University, as well as being appointed an Officer of the Order of Canada and awarded a Public Service Award from Inspire.
Dr. Maracle continues to advance the concepts of the "Pathways to Peace" through her writing and creative approaches to ending violence against indigenous women and Two Spirit LGBTQQIA+ (2S) people as Chair of the National 2S Committee of the MMIWG National Action Plan as we return to "power and place".
Dr. Maracle's primary commitments are to culture revitalization, healing and correcting injustices for Indigenous women and 2S people, acting within circles as sister, knowledge keeper, leader and peace warrior.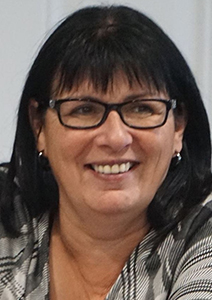 Judy White
Judy White is Mi'kmaq and a member of the Flat Bay Band.
She is a lawyer with significant experience in human rights issues, Indigenous governance and legislative matters. Currently, she serves as the Director of Engagement for Distinctions Based legislation for Indigenous Services with the Government of Canada through an interchange process from the Government of Newfoundland Labrador. There she is the Assistant Deputy Minister of Reconciliation and Indigenous Affairs.
Judy is a mentor, educator and subject-matter-expert pertaining to Indigenous groups in Newfoundland and Labrador (NL). As a member of the NL Bar Association with a King's Counsel designation, she has gained the respect of the legal community.
She has served in various senior executive roles including the Chief Executive Officer for the Assembly of First Nations (AFN), a national organization which advocates, develops policy and encourages unity amongst Indigenous peoples.
Judy's non-partisanship is shown in many capacities/roles where she helps women/gender diverse individuals get into public office, whatever their political affiliation. Judy is a co-chair with Equal Voice, Chairperson of the Newfoundland Labrador Human Rights Commission, Chair of the Inuvialuit Arbitration Board, as well as Trustee for the Central Health Authority Board of Directors.
Judy is described as an inspiration to women and Indigenous people across the country. She has an exemplary publicly recognized record of service and involvement serving Indigenous peoples, communities, boards and agencies all of her life.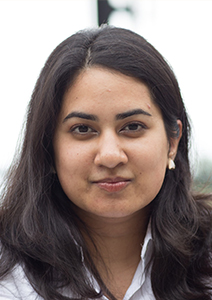 Ishita Aggarwal – Youth Recipient
Ishita Aggarwal is a public health professional, fourth-year medical student, and women's health and human rights advocate.
After a series of personal experiences, Ishita realized that healthcare systems are merely "sick care" systems. She then launched MOM'S THE WORD (MTW), a non-profit organization that runs sexual/reproductive/maternal health programming and provides resources for homeless/low-income/vulnerable female-identifying groups. To date, MTW has hosted 100+prenatal workshops, teaching 1,200+impoverished women how to have a healthy pregnancy.
Ishita is also a member of CoverContraceptiON, a health worker-run campaign advocating for universal no-cost contraception in Ontario. Her team's contributions were recently incorporated into the NDP's 2022 election campaign.
She devotes much of energy into making Queen's School of Medicine (QSOM) and the broader community a more accessible and inclusive space through her involvement in numerous equity/diversity initiatives.
Ishita was also a member of the Research and Development Team of Municipal Day of Action (MDoA) at QSOM. MDoA is an opportunity for medical students to organize and bring a topic of concern regarding public health to the attention of local governments. The topic was Housing and Homelessness and why Indigenous and women-identifying are overrepresented in this population. By presenting MDoA's work, she convinced city officials to pass a motion which has helped drive the initiative to where it is today.
Her entire body of work has focused on understanding inequities and striving to dismantle systems of power. She believes in giving voice to those who have none, particularly female-identifying and Black, Indigenous and People of Color (BIPOC) individuals.
She embodies what it means to be a student leader and to serve her community.
Report a problem on this page
Date modified: