Learning Toolkit for Gender Equality Week
Whether you are an educator celebrating Gender Equality Week in your classroom, or simply interested in learning more, here are some ideas for taking your learning to the next level.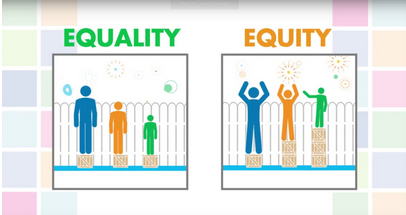 Learn about Gender-based Analysis Plus (GBA Plus)
Gender-based Analysis Plus (GBA Plus) supports gender equality by ensuring that government policies, programs and services work for everyone, regardless of a person's gender or other identity factors such as age, race, religion, ethnicity, geography and ability. Using GBA Plus will broaden your understanding of gender equality by helping you determine the impacts of different initiatives on diverse groups of people. To learn more about GBA Plus, take the online course or watch the microlearning videos to see how GBA Plus impacts everything from climate change to concussions.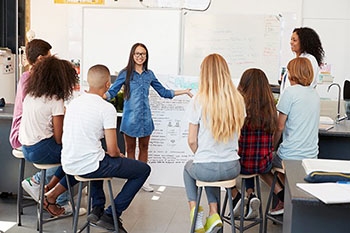 Access our International Women's Day teacher toolkit
Visit the International Women's Day teacher toolkit for additional tools, resources and ideas.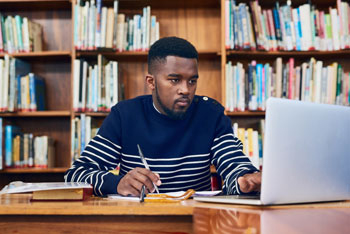 Research a topic that interests you
Gender equality may be a simple concept – equality for people of all gender identities – but there are many different issues that contribute to gender inequality. Consider exploring some of the underlying causes or learning more about the consequences of gender inequality.
Look more closely at the impacts of gender inequality on specific communities, including low-income, 2SLGBTQI+, Indigenous, people with disabilities, or another minority group.
Explore the disproportionate impacts of the COVID-19 pandemic on women and gender diverse communities, who during this unprecedented time are more likely to experience unemployment and economic hardship, are more susceptible to poverty and food insecurity, and are at an increased risk of experiencing gender-based violence.
Put a book on hold at your local library or go online for information that will broaden your knowledge on gender equality. Here are some resources to get you started:
Learning more about the factors that contribute to and perpetuate gender inequality in Canada, and around the world, will make you a more informed and effective gender equality ally.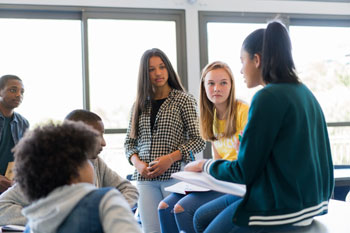 Lead a group discussion
Bringing people together to exchange information and opinions can generate new ideas and opportunities to create positive change. Lead a virtual group discussion that engages participants on the topic of gender equality in Canada and around the world. Consider inviting people of different ages and from diverse backgrounds, as different experiences bring new perspectives to our understanding. To spark meaningful discussion and debate, prepare questions beforehand. Here are some ideas:
What is gender equality?
How does advancing gender equality benefit women, men and gender diverse communities?
What are some of the reasons that gender inequality continues to exist in Canada?
How has the COVID-19 pandemic amplified gender inequalities in Canada?
What are some important gender equality milestones in Canada? Why are they significant?
What still needs to be done to achieve lasting change?
What roles do governments, business, non-profit organizations and academia have in achieving progress?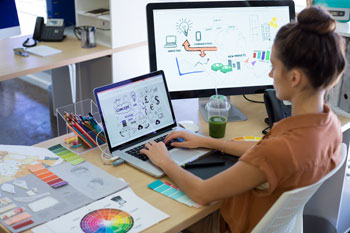 Create an infographic
An infographic is an effective way of illustrating the importance of advancing gender equality. The best infographics tell a story. Consider telling the story of "Why gender equality matters" or "How COVID-19 has disproportionately impacted women and gender diverse communities", combining well-researched statistics with engaging visuals to reinforce your message. If you are a beginner in graphic design, use a software program like Piktochart or an online tool such as Canva to help you design an eye-catching infographic. Share your infographic on social media using the hashtag #GenderEqualityWeek or post it somewhere where others will see it to generate discussion, debate and new ideas.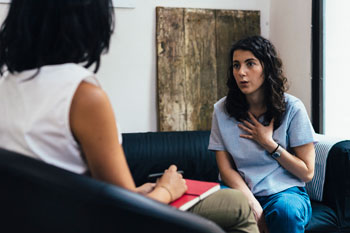 Interview a gender equality trailblazer
In support of this year's Gender Equality Week theme #GenderEqualityWeek, celebrate the trailblazers, activists and advocates in your family, workplace and community who are working to advance gender equality. Reach out to a women's group, 2SLGBTQI+ organization, or to a gender equality trailblazer you know in your own life. Conduct an interview to better understand their efforts, their motivations and the challenges they've faced, and share their story on social media using the hashtag #GenderEqualityWeek. Here are some questions to consider asking your trailblazer:
What does gender equality mean to you?
What is one of the most pressing issues related to gender equality?
What can each of us do on an individual level to achieve change?
What is the next milestone in gender equality that you would like to see achieved?
What gives you hope that we are achieving progress?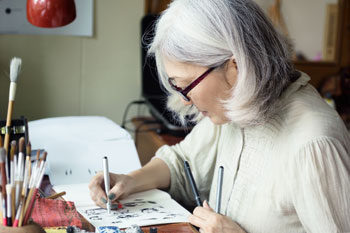 Envision a gender equal society
What if gender equality were already a reality? Use information available about the benefits of advancing gender equality to envision what a gender equal society would look like for people of all genders. Unleash your creative side and write a fictional account, or better yet, design a graphic novel or comic strip that brings this vision to life. By creating a vivid picture of gender equality, you can show everyone what we stand to gain by working to achieve progress. Submit your creative writing or artwork to a print or online publication, or share it on your social media channels.
Report a problem on this page
Date modified: